Why SEO Web Hosting?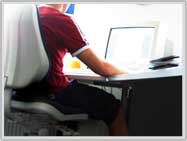 SEO Web Hosting is a response to the complexity of "Getting a Web site" these days. Most clients would not hire us if they wanted to fool with it all. We are providing this page to explain how you can manage that complexity, as a business person.
Too many Vendors, too Many Expenses
This chart explains the alternative to choosing us as your single web vendor, for all your internet needs. We have no partnerships or bias in recommending and coordinating these various services for you. These expenses all represent the unavoidable "Cost of Doing Business" on the web, especially in terms of SEO.

MONTHLY

Web Host - shows your web site to the world, 24/7.

SEO Vendors - offer one service, like Google Ad Words. You will need to pay them directly, unless you use our SEO services. Then you won't need them at all.
SEO Consultant - recommends the best SEO strategy, and coordinates between you and those vendors (such as Google Ad words.).

Web Designer - designs and maintains your web site.

ANNUAL

Domain Name Registrar - you buy/rent your www.yourWebAddress.com from them.

Web Designer - designs and maintains your web site.

AVERAGE EXPENSE $

$10/mo. - $20/mo. for self-updatable web sites.

Up to $1000/mo. - for a large business with 100 employees. I know of a Marketing Director who spends $1000/mo. on Google AdWords alone.

$50/mo. -$1000/mo. will guarantee a high rank in a competitive space. $50/mo. is the cheapest I have seen.

$12.00/yr- per domain name. Some web sites have 4.

Up to $100/mo. - for updates, depending on how often you update your web site

$1000/year- New web site every 5 years, so for a small web site
Checking Estimates
If you are getting estimates that are lower than these, you could show that bidder this chart, and ask them if any of these services are missing from their estimate. They may be expecting you to handle it on your own. Handling it on your own might be more trouble than it is worth.
Questions
If you are currently using, or plan to use the multiple vendor approach, be sure that you have good answers to these questions:
Business Questions
Holding vendors accountable to promised deadlines and results is difficult. In this business, it is easy for multiple vendors to point fingers at each other, based upon difference of opinion. Not all of SEO is technical. There is gray area.
Why pay a separate monthly bill for Web Hosting and SEO?
Why pay multiple vendors with conflicting recommendations, and clouded results?
Why pay for SEO on a site that needs to be rebuilt?
Technical Questions
These questions are a bit more technical, but as a business person in charge of web - related issues, and especially Search Engine Optimization, you should be able to answer them. If you prefer SEO Web Hosting, then you don't need to understand them.
Why analyze your visitors and results by yourself on a Web Host? We are the web host, we will do that for you, and explain it.
How will you know if your web server shows your web pages slowly, because of load from hits?
Domain names - should you only have one? Who will handle them? You may need to have a 4th web-related vendor.
Stop the madness...
...with SEO Web Hosting. Let us deal with the complexity. Now that you have done some reading, you know as much as a responsible business person could be expected to. Now it is just a matter of understanding what you are paying for. If you want to know more, you can read a more in-depth explanation of SEO Web Hosting, describing exactly what we can do for you.